Company Profile
Company Introduction
Compson Biotech was founded in 1995 and is a large international distributor of dietary ingredients for health products as well as a subsidiary of Greenyn Group.

Since founding, Compson Biotech has been actively developing multi-functional natural dietary ingredients for health products, accumulating decades of R&D experience, and striving to screen the sources of natural dietary ingredients rigorously and protect health.

The company currently distributes more than 100 raw ingredients for major international brands and more than 300 common ingredients; aside from the supply of regular ingredients, we provide professional design and ODM services for health products.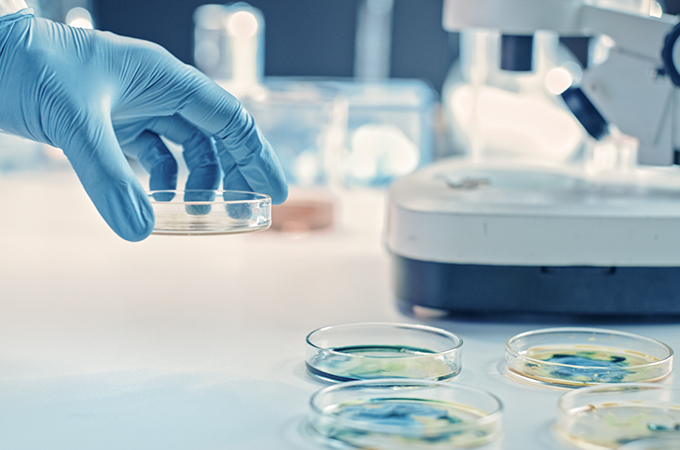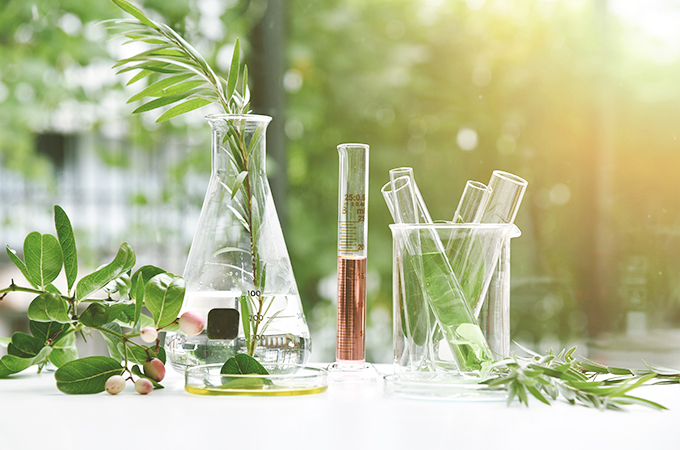 Whether clients plan to develop their existing brands or new product lines, Compson Biotech has excellent talent and professional teams that can help build advanced and premium products.

Exploration of viable health product ingredients worldwide, development of high quality and feature brand dietary ingredients, various safety and risk assessments, integration of professional formula efficacy and applications by professional teams, and experience with modularization for thousands of formulas.

Provide clients with professional ODM "one-stop integrated services" for health products. Industry leader in natural, healthy, high quality, scientifically verified ingredients that give unlimited possibilities to your products!
Competitiveness
Core Competitiveness
Compson is a company founded on passion for health products. We've been constantly studying the obstacles and trends of both domestic and foreign markets for many years and prepared the labor and resources corresponding to services that are competitive in markets in order to enhance the competitiveness of our client's products.
These services can be classified as Compson's 4 core competitive advantages:

Information
International Information

Synchronicity with the world's newest and most advanced dietary ingredients.


Product Analysis

Big data analysis for product competitiveness.

Cost
Price Advantage

Bulk import reduces the costs for clients that mainly operate with small volume imports

Safe Inventory

Regular inventory of several hundred raw ingredients valued at several million dollars to maintain stable supply.

Risk Consolidation

Over 300 common ingredients in inventory to consolidate cost and maintain stable quality.

OEM Coordination

OEM/ODM consolidated production services are provided.

Quality
Quality Inspection Center

Precision tests in partnership with SGS, TUVRheinland, and other domestic/foreign testing institutes

Modern Warehouse

All raw ingredients are stored in our large and modern advanced temperature controlled warehouse.

Select Processing

Quality management systems rigorously manages external contractors.

Service
Sales Services

Sales teams receive regular and comprehensive training for products and services.

Marketing Support

Products planned specifically for clients based on precision market analysis, multi-national food laws, and professional science; support is provided for product training and marketing

Formula Design

Dosage provided in soft/hard capsules, tablets, powders, drinks, gelatin, grain powders, cookies, grain bars, candies, and more

Efficiency

Professional customer service staff are patient and passionate in satisfying all information requested by clients.
Our Team
Service Team
Development Team

Procurement Department

Logistics Department

Commercial Inspection Department

Sales Team

Marketing Team

Dosage Designers

Sales Assistant Team
Development Team

Our development team consists of multi-lingual members who have intimate knowledge of the world's latest trends in dietary  ingredients for health products.

Procurement Department

Our procurement department consists of many experienced multi-lingual staff who are adept at guaranteeing an optimal inventory.

Logistics Department

Rapid shipping of well-packed products from our advanced temperature controlled warehouse.

Commercial Inspection Department

The department consists of advanced testing instruments and staff from our Quality Inspection Center who rigorously control product quality.

Sales Team

Our sales team have intimate knowledge of import laws in various countries and product trends; they passionately service our clients with their professional sales knowledge.

Marketing Team

Our marketing team is formed by tens of PhDs who provide professional product sales training.

Dosage Designers

Their wealth of experience is used to provide dosage consultation and the latest formula designs for clients.

Sales Assistant Team

A large team of sales assistants efficiently satisfy the various demands of our clients.